Looking for a house in Carefree? Town of Carefree Arizona is described as "The Best Small Town In Arizona" and it is the same feeling I get when I'm there. To me it feels like a cute village where after a while you get to know the locals or many of the 'snowbirds' residents who choose to live in this beautiful part of Arizona.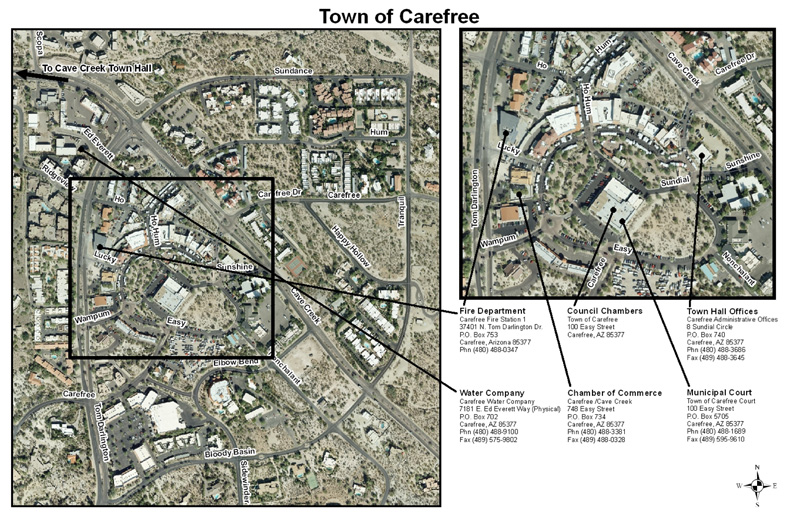 Map of Carefree Arizona
From Scottsdale take Scottsdale Road north all the way to Carefree where Scottsdale Rd turns into North Tom Darlington Drive. Houses in Carefree nestling on mountains with 360 degrees of panoramic million dollar views is another great reason why Carefree can be where it's at.
xo
Marta Walsh