I was looking through the searches people typed into google to come to my site today. One of the searches was "the importance of professional real estate pictures" and the search linked to this blog post.
In the other searches for this term I saw a great article written in the New York Times about the importance of good pictures in real estate. It was written in 2007 and yet it's amazing that so many of the same mistakes are exactly what I witness in the MLS every day.
IN real estate, a picture can be worth more than a thousand words. Much, much more. When selling properties online, agents and Web designers say that the pictures buyers see of houses and apartments for sale are often the first — and sometimes the only — chance for a seller to make a good impression. Less-than-flattering pictures can turn buyers off and lead to lonely open houses.

Real Estate Photography: Use Perspective to highlight space.

Read the full article here.
I couldn't agree more with the tone of the article. If you are a seller ask your REALTOR exactly who will be taking the pictures of your home and requests samples of previous homes.
Recently I have seen some crazy things in pictures right the Arizona Multiple Listings Service. I don't want to actually post the pictures to cause embarrassment but recently I have seen:
Dirty dishes in the sink.
A random woman tying her running shoes.
Multiple green pools.
100's of showers with stinky looking toiletries on the shelves.
These are photos taken in luxury properties too!
I decided to look at the photo's of a house I recently sold in Carefree, AZ. I found a picture from a previous listing in the MLS. The before and after is quite amazing.
Before: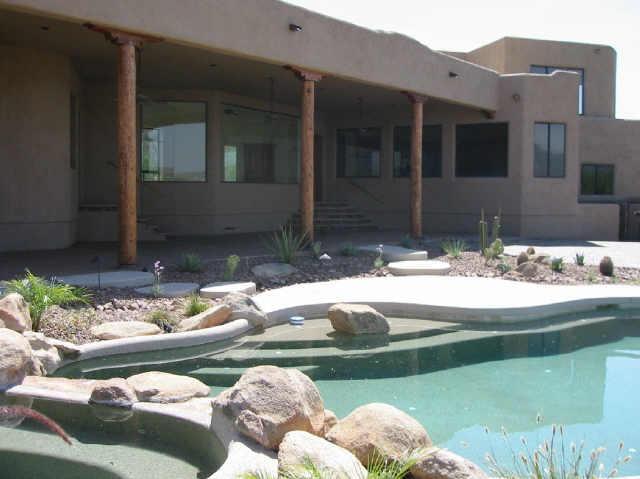 After: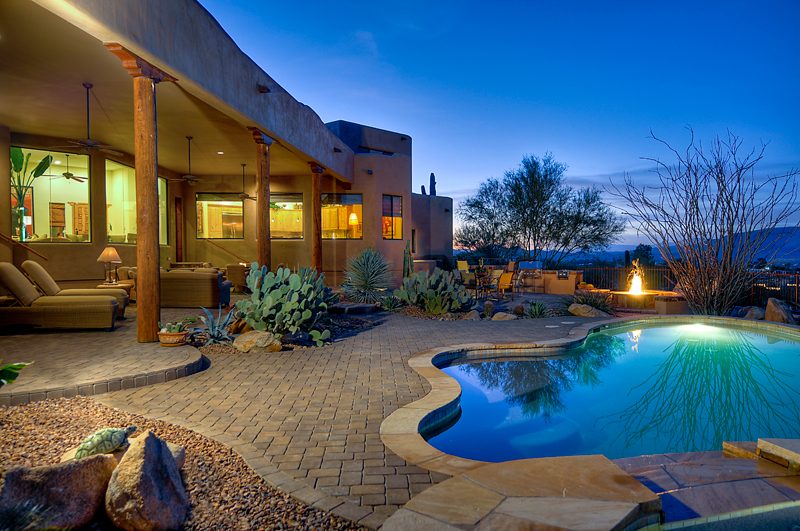 It's quite easy for me to be confident that the pictures I had taken for my client were superior and contributed to the home selling after only 7 days on the market.
If you are interested in marketing your home with some exceptional photography please feel free to get in touch.