If you love the Camelback Inn in Paradise Valley one idea for you is to live there.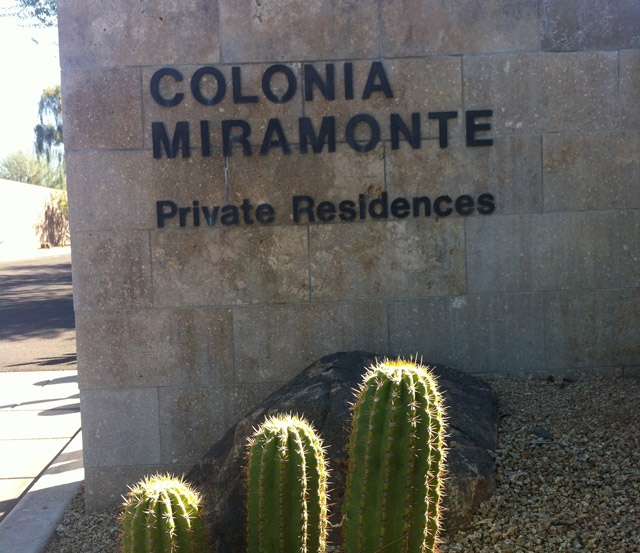 Well not actually staying in the resort perhaps but as close as humanly possible and certainly within walking distance. As I've said before it's definitely my favorite Starbucks in Phoenix.
The subdivision is called Colonia Miramonte. Tucked off Lincoln Ave. in Paradise Valley to enter you need to use the Camelback in entrance. Mainly million dollar homes slightly older construction as this was one of the early parts of Paradise Valley developed.
One more thing.
Camelback Views
While many homes claim to have Camelback views some of the lots in in Colonia Miramonte has perfectly framed views of the entire Camelback out of their windows and right from the swimming pool.
Colonia Miramonte | Paradise Valley | Homes For Sale
[idx-listings tract="Colonia Miramonte" minprice="100000″ propertytypes="282″ orderby="Price" orderdir="DESC" count="10″ showlargerphotos="true"]