Places to eat in Scottsdale Arizona. Benihana Scottsdale seems to be hot stuff because I tried booking a birthday dinner and the first available time was 7:30PM which was a bit on the late side when you have kids. I thought to give it a go out of curiosity and also because I'm simply very adventurist. The verdict: Benihana is great for kids, family, and birthdays. If you are single and looking for a place to take a hot date with you then Benihana might not be the place for you.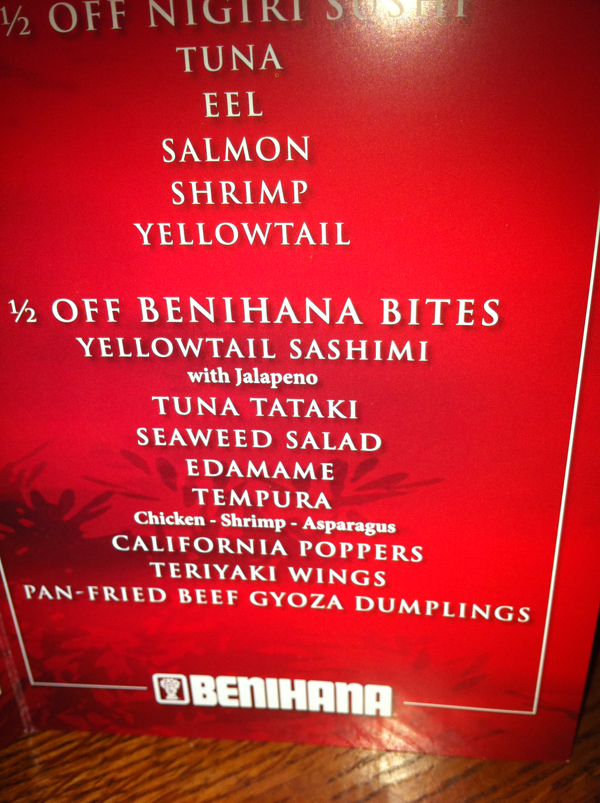 Benihana Scottsdale. Photo by Marta Walsh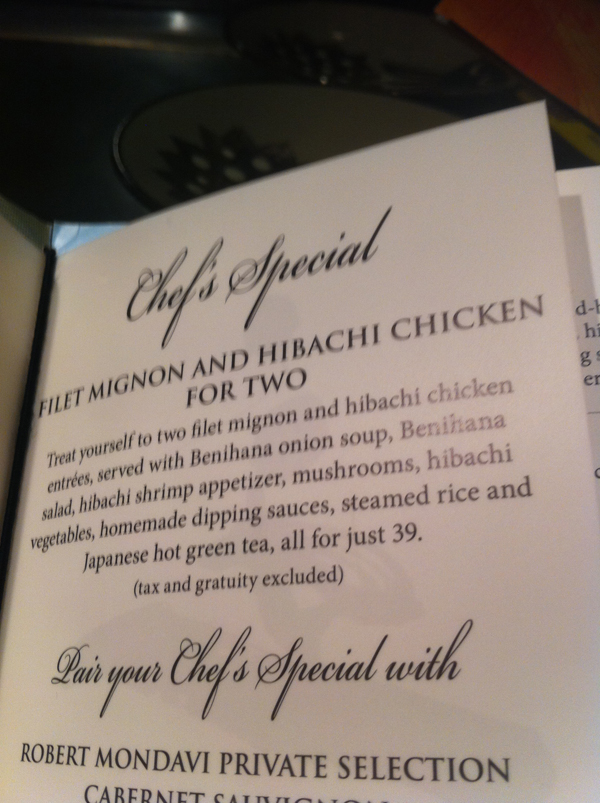 Benihana Scottsdale, what I ordered.
About Benihana. From their beginnings as a family business on the streets of New York, to their worldwide growth and international recognition as a cultural icon. When the first Benihana opened in 1964, American diners were unfamiliar with the elegance and intricacies of Japanese cuisine. The very thought of having a chef prepare a meal right at your table was completely unheard of. And the idea that exotic Japanese dishes could be blended with a dazzling chef performance was a radical one — but it was one that became Benihana's recipe for success, with more than 100 million meals served since 1964.
Benihana Scottsdale, Arizona
16403 N. Scottsdale Road
Scottsdale, AZ 85254
480-444-0068