The weather in Scottsdale has been pretty warm already this summer.
While the east coast news stories are all about sweltering heat asking the question "Will Your City Hit 100 Degrees?". My zip code in Scottsdale, 85258 has hit it every day for the last 14 days.
But while we in the heat sometimes it's a good idea to remember where we lived before and be thankful of all the amzing weather we do have for most of the year.
For me the place I lived immediately before moving to Scottsdale was Cheltenham, England. Below is how their summer is shaping up.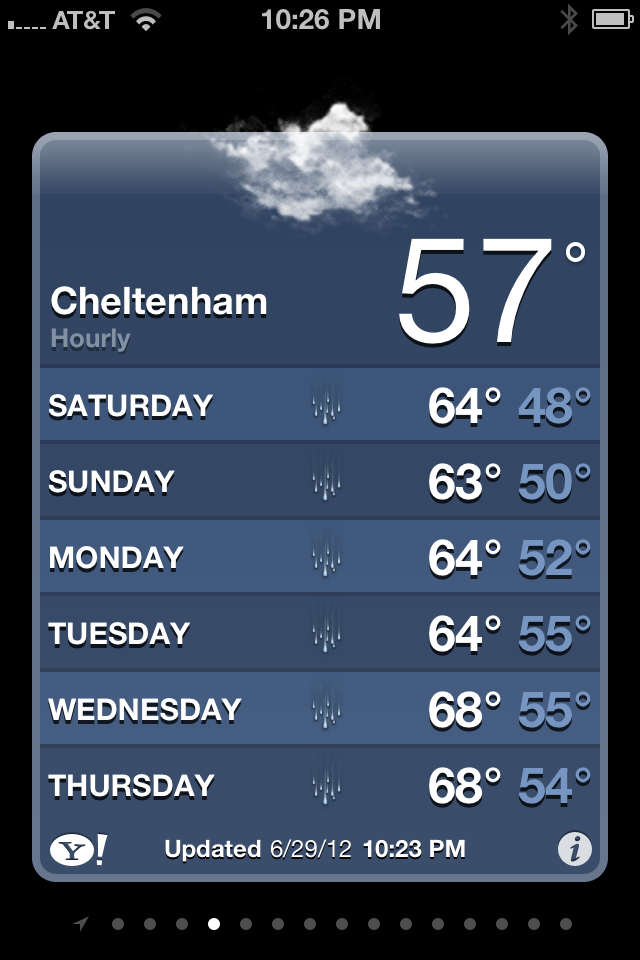 That picture is a not a joke, btw 🙂
Interesting fact. Another famous Arizona resident is pro golfer Paul Casey. He was born in Cheltenham, England.