It was just a few days since the classic cars of Barrett Jackson rolled out of town and now North Scottsdale is buzzing again thanks to the PGA tour. The Waste Management Phoenix Open kicks off on Monday with pre tournament events and the main event will begin this Thursday.
You know its that time of the year when you see the galleries being erected to the north side of Frank Lloyd Wright Blvd. This year I have some tickets courtesy of Michael Wood at Schumacher Mercedes. (The only man to call if you need a new Mercedes.)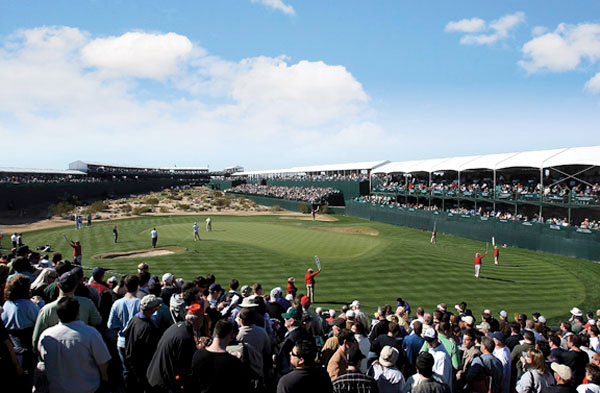 I will be cheering for any of the golfers who reside here in Scottsdale, AZ. I think Phil Mickelson, Billy Mayfair, Geoff Ogilvy and a few more call themselves residents at least for part of the year.