Wanting to grab a quick lunch near the Salt River fields, home of both the Arizona Diamondbacks and Colorado Rockies?
Here are some possible's with no more than a 10 minute drive from the fields.
Sandwich: The french dip at Houston's is a perennial favorite. Rare beef, yummy au jus and creamy horseradish on the side served with great fries too.
Houston's Restaurant
6113 North Scottsdale Road, Scottsdale, AZ 85250
Pizza: If you like the taste of true Napoletana pizza the only place to officially get it in the Phoenix metro area is Pomo Pizzeria.
"Pomo is the FIRST and ONLY Pizzeria in the Valley to be honored with the prestigius and distinct Certification of True Authentic Neapolitan Pizza from the highly coveted VPN Association in Naples, using the guidelines set out by the Verace Pizza Napoletana Association and as set out by the Italian Government and the European Union."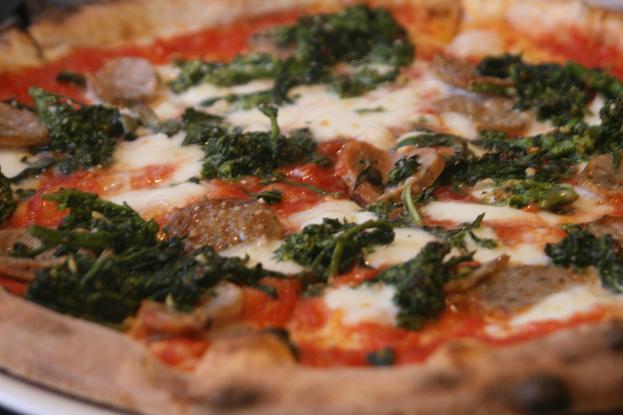 POMO PIZZERIA NAPOLETANA
Borgata 6166 N. Scottsdale Rd.
Scottsdale, AZ
Sushi: At one time I lived quite close to Hiro sushi and I used to go there all the time for lunch. It remains a place I love to stop by when I get a chance. It's is just great neighborhood sushi without all the 'crowd' like at Sapporo. The salmon teriyaki bento box lunch is delicious, and also ask for a Hiro roll, yummy!
Hiro Sushi
9393 N. 90th St. Ranch Center #116, Scottsdale, Arizona
All these lunches definitely have Marta Walsh's seal of approval. Perfect for a pre-game lunch!