Are you hungry for some lunch? Are looking for a good burger in Scottsdale? My recent discovery is indulgeburgers & more in Scottsdale located on Scottsdale RD and Shea BLVD.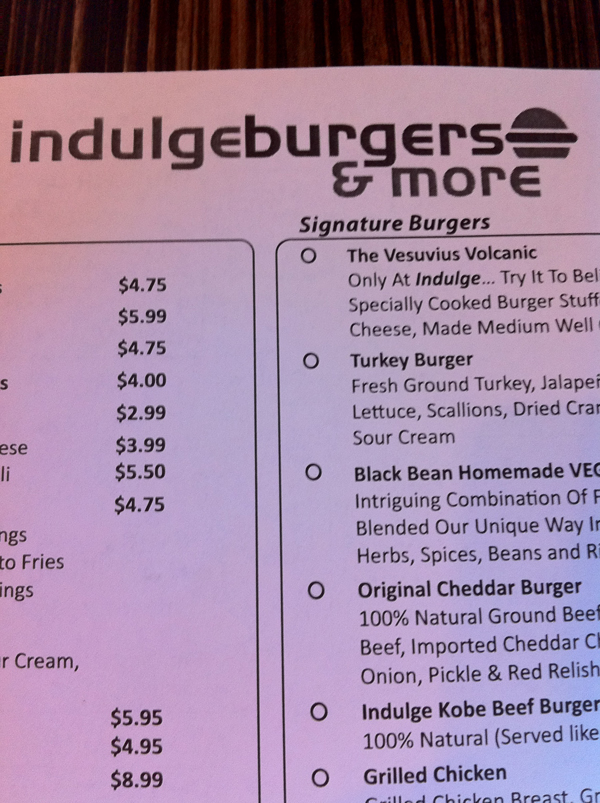 The menu looks like a menu you see in a sushi bar where you use a pencil to check the items you wish to order.
The concept here is to customize your own burger by ticking all these ingredients to use to build your burger. Although a great feature it's one I can't live without. However what really impressed me about indulgeburgers & more is that simply their burger and fries taste really good. Worth to stop by.
Indulge Burgers N More
10392 North Scottsdale Road
Scottsdale, AZ 85253
(480) 998-2222