Thanksgiving is a beautiful time of year to be in Scottsdale, Arizona. Everyone is thankful that the weather is cool at night and perfectly sunny and mid 70's during the day. The desert plants look green and vibrant breathing in the cooler air.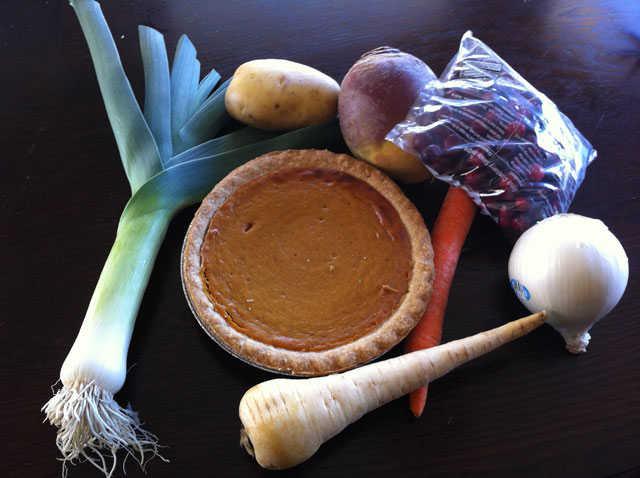 Hopefully you can find a lot to be thankful for this year.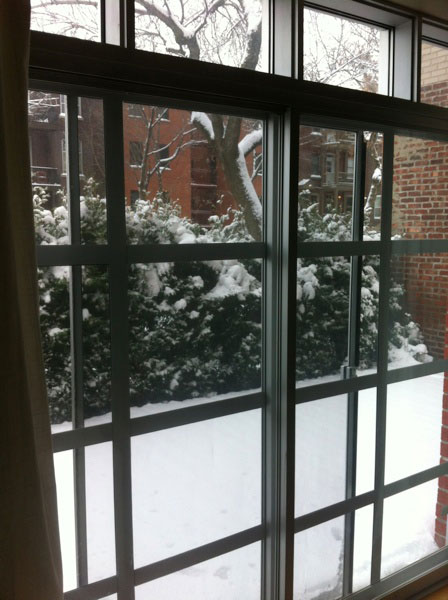 Be thankful you don't live in Montreal, Canada. A friend of mine just sent this picture from newly arrived snow this morning :-).
I know for many the recent real estate market has been tumultuous, but maybe it's time to be thankful that some normality is settling back to the market. The joys of owning a home can soon once more be focused on a place to live, to bring up a family, to spend time together and no longer about investment, mortgages and so on.
I just want to share one thing from my families tradition with you.
Recipe For Cranberry Sauce With Port and Orange
Cranberry sauce is delicious with turkey. This is the recipe my family prefers. It maintains the tartness that compliments the turkey but also has perfumed hints of the season for depth of flavor.
Ingredients
1 12 ounce bag of fresh cranberries.
1 cup of raw brown sugar.
1/4 Cup of Port Wine.
3/4 Cup of Water.
Zest of half a naval orange.
1 squeeze of orange juice.
2 cloves. 
Method.
Cranberry sauce is the easiest recipe to make in the world. Combine all the ingredients about and slowly heat through until it achieves the texture you like. Personally I hold back a third of the sugar and a third of the water, this way I can adjust the sweetness and consistency as the cranberries slowly melt into the sugar.
One last thing you can add which has a sort of hidden warmth in the background is one twist of fresh ground pepper. You won't really know it's there but there is a background note that works well.
Happy Thanksgiving
Hopefully you are surrounded by the people you love.
Happy Holidays
Marta Walsh