Scottsdale is definetely a fun city. There's resorts, great shopping and dining, Salt River fields, some of the best golf courses in the country and more.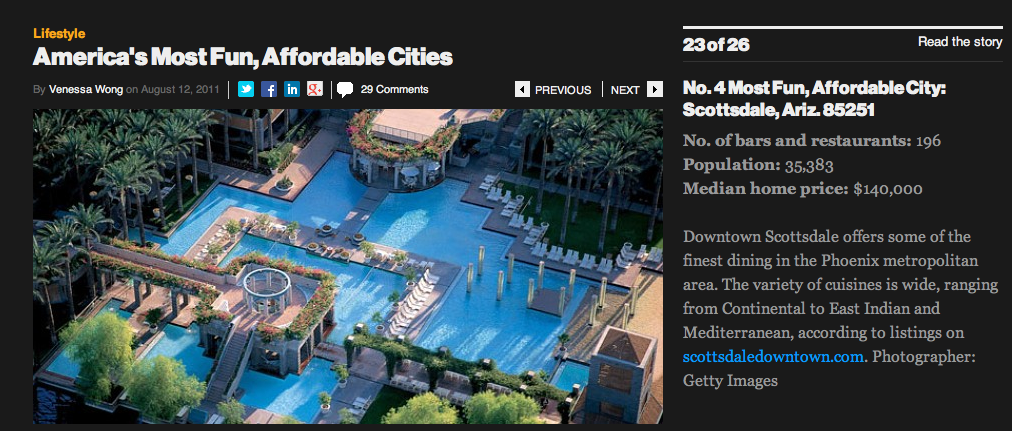 Link to the full story.
I'm not sure how well the story was researched because our population is a lot larger than 35,383. Median house price is certainly not only $140,000. You are lucky to find a 2 bedroom condo for that in north Scottsdale.