How are home prices in Paradise Valley these days?
That's a question on many people lips as they try to figure out if prices are moving up, down or are in fact just going sideways at the moment. Here the data.
Median Houses Prices For Paradise Valley
Looking at the chart the most obvious thing is the decline. Median prices peaked at almost $3 million. And it's been quite a run off since there.
The low for median price was touching $1.6 million.
2011 saw some positive price changes. But that stalled in the 3rd quarter.
Where are Prices in Paradise Valley Heading?
Well as you guessed it that's impossible to predict. But it looks to me like 2012 might be another year of bumping along the bottom. No real momentum in any direction. Some rises as the market enters the busier selling season and some falls as we shrink back to lower volume.
Because volume is lower than before the stats can be swayed more easily by a few sales, but that's one reason why median sales price is more accurate than average sales price in measuring price activity.
Is Now a Good Time to Buy in Paradise Valley
Short answer is yes. With the caveat that only as long as you are ready to make the move.
Long answer is as follows.
Prices are stable. You are able to get a good discount from 2007 prices still. Sure $1.75 million isn't exactly cheap for a median home price but that's relative.
Interest rates are insanely low. If you need a mortgage and can qualify for one now is a great time to either enter the real estate market or increase your exposure in historical terms. There's no sign of rates rising significantly yet though, so no time pressure yet.
Location, location, location. Paradise Valley is and always will be the most desired location in all of Arizona. Betting on PV is better than taking a flyer on an outlier neighborhood like Queen Creek or something.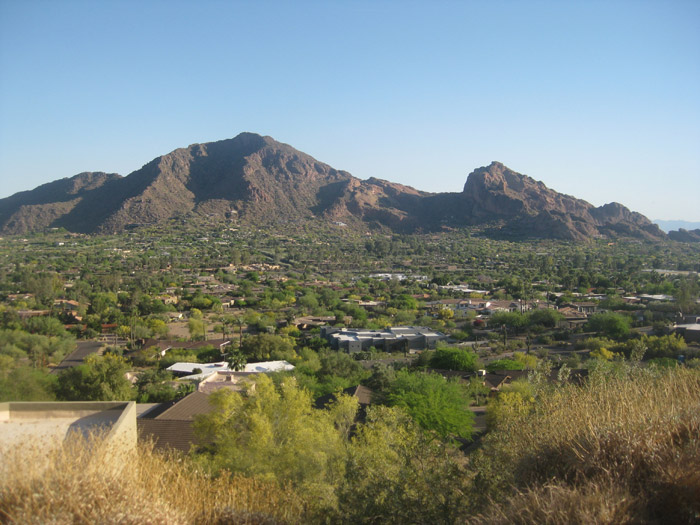 So sure it's a good time to buy if you are ready to move your family to Paradise Valley. As of right now though there doesn't seem to be any reason to rush into a buying decision. You'll know when the time is right for you.