On many real estate listings in Scottsdale or Paradise Valley you will see as part of the description "Camelback Views!" Rarely will you see "Distant Camelback Views" or "Partial Cameback Views From Second Floor Back Window".
The house I previewed yesterday it's safe to say really has Camelback views. The head of the Camel looms large over the swimming pool in the back yard and because the home is high up on the slopes of Camelback Mountain you have an amazing panoramic view wide over Paradise Valley and metro Phoenix.
I just wanted to show you some of the amazing pictures I captured simply with my iPhone. It was a breathtaking view to see on a warm Sunday evening in Paradise Valley.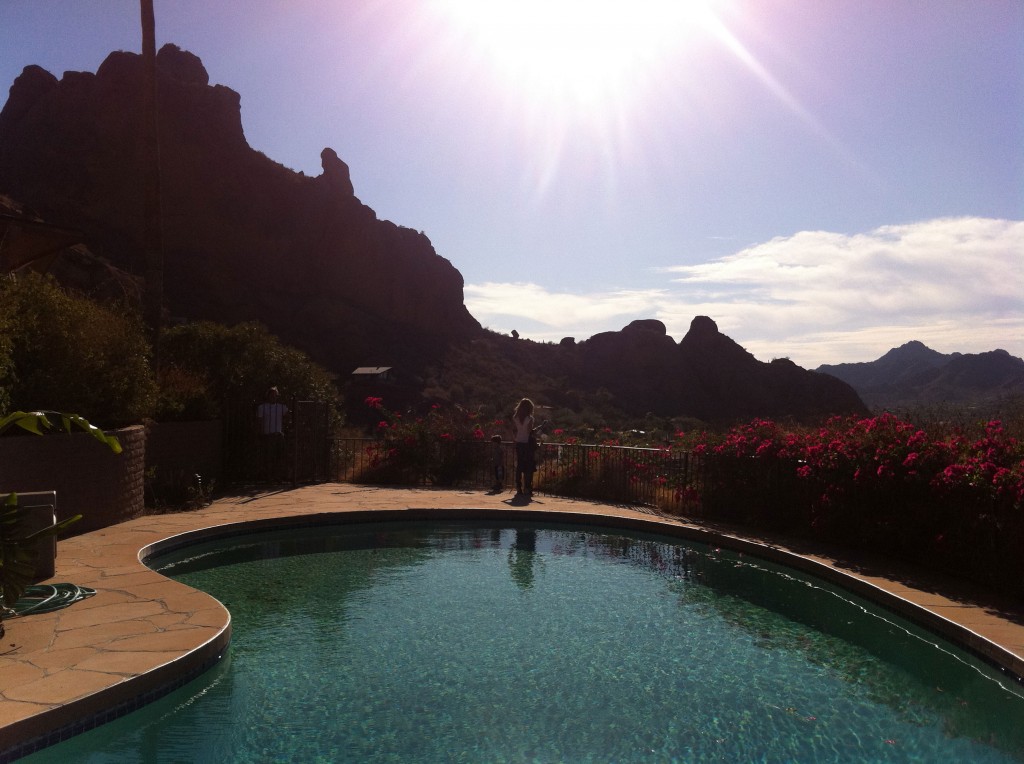 If you want to check out a house with amazing views just like these please give me a call.