As a REALTOR here in North Scottsdale one of the many things I enjoy is learning about the different architectural styles here in the Southwest. Scottsdale will always have a connection with great architecture because of the great Frank Lloyd Wright's Taliesin West that is here.
There are many unique architectural styles for family homes, here are just a few I have comes across.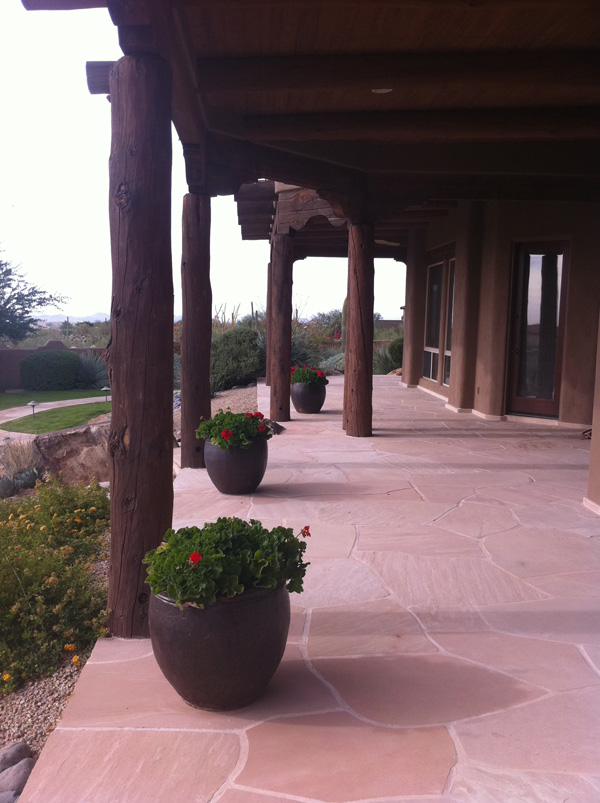 A Santa Fe or Territorial style of architecture in Pinnacle Peak North Scottsdale Arizona
Santa Fe or Territorial
This style whilst common in Arizona is almost never found on the East Coast. With strong wood beams, sandy colored stucco an flat roofs this style very much fits in with the landscape of the Sonoran desert. See an example of a Santa Fe or Territorial here 9820 E Pinnacle Peak RD Scottsdale AZ 85255 also in image above.
Santa Barbara
An opulent style of home that suits a larger floor plan. High vaulted ceilings and dripping with travertine, some of these homes can be stunningly beautiful.
Spanish Colonial
With tiled roofs and courtyards the Spanish style can make for a beautiful home. Many of the beautiful properties in the Silverleaf area are designed in this style with secluded courtyards housing relaxing water features.
Ranch
Possibly the most common style over family home here in North Scottsdale is a variation on the ranch style. Whether it be single level, split level or California ranch. With open spaces for family living it works well for many families.
Contemporary Modern
While its not the most common style of architecture here in Scottsdale this style does have some amazing examples in the Town of Paradise Valley with some desirable modernist homes nestled into the rising Camelback Mountain.
There are so many great luxury properties here in Arizona its really worth taking the time to view a variety of the styles listed above before making the decision to buy a home or vacation property.
I originally published the article on ezinearticles.com where I'm an expert author.
Post by Marta Walsh.