I love Scottsdale. I've lived here for just over 5 years now and it's definitely home. I'm not the only person who thinks it's great apparently.
The Bloomberg Business week best places to live survey was released today and Scottsdale came in 4th!
There are a lot of great cities and to come 4th is quite an achievement.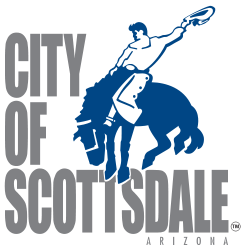 Why it's ranked: A wealthy Phoenix suburb, Scottsdale has the second-best schools among cities we ranked, low unemployment, and a high number of park acres per person. More than half the population has a college degree. Like many other Arizona cities, the foreclosure rate is high, but Scottsdale bucks the trend with low unemployment.

How it ranked:
Percent with bachelor's degrees: 50.5
Percent under poverty level: 6.7
Median household income: $70,040
Violent crime rate: 171.5
Property crime rate: 2,843
School score: 79.74
Pro sports teams: 0
Foreclosure rate: .0208
Percent Unemployment: 6.3
Park acres per 1,000 residents: 72.2
Bars: 76
Restaurants: 622
Museums: 95
Colleges: 4
Libraries: 7
Air Quality Index: 103

Full article on Business Week
Who knew Scottsdale had 95 museums?
Other local towns that made the top 50 are.
Gilbert 41st
Chandler 45th
Phoenix 49th
No love for Paradise Valley though, maybe it's too small to make the list. But definitely a favorite for me.