According to Forbes Phoenix is one of the local real estate markets that is on fire right now for real estate sales.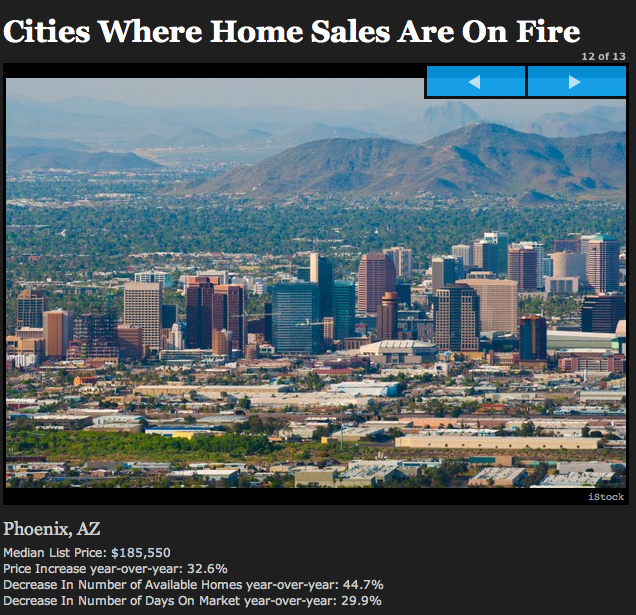 Source: Forbes.
The Forbes numbers show a 44% drop in inventory year over year and a 33% rise in prices in the same period. Of course that's looking at the whole metro area and on homes that have a median value of $185,550.
The luxury markets of Scottsdale and Paradise Valley have had a bump but not as high as a 33% gain.