This weekend I will be sitting on two open houses. One in Scottsdale and one in Paradise Valley. Call me if you would like to know where.
One of the things I am handing out is my new postcard and this is particularly interesting if you are thinking to list your home for sale.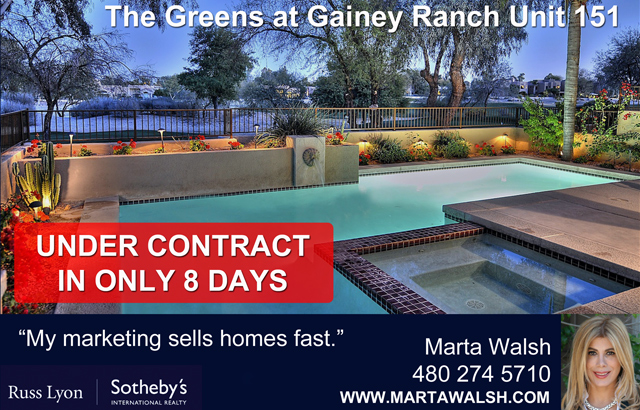 This postcard gives you access to what I think is a great solution for home sellers.
Best case scenario I bring you an offer on your home in 60 days. Worst case scenario you get a free iPad 🙂
You might think that sounds ridiculously confident. But from my experience well marketed homes get offers fast. No catches.
If you can't swing by an open house this weekend but would really like to take up this offer. Just email me your address to marta.walsh@russlyon.com and I will send you one via mail.
Have a great weekend!