Probably the best kept secret in all of Paradise Valley is Mountain Shadows resort. The resort itself has been closed for 8 years. But the golf course is still there and is fantastic value for money.
The views from almost every hole are stunning. You have the head of Camelback to the south and Mummy mountain to the north. The fairways are lined with blossoming Oleander. The fairways are lush, green and cooling. In general it's just a cool place to be.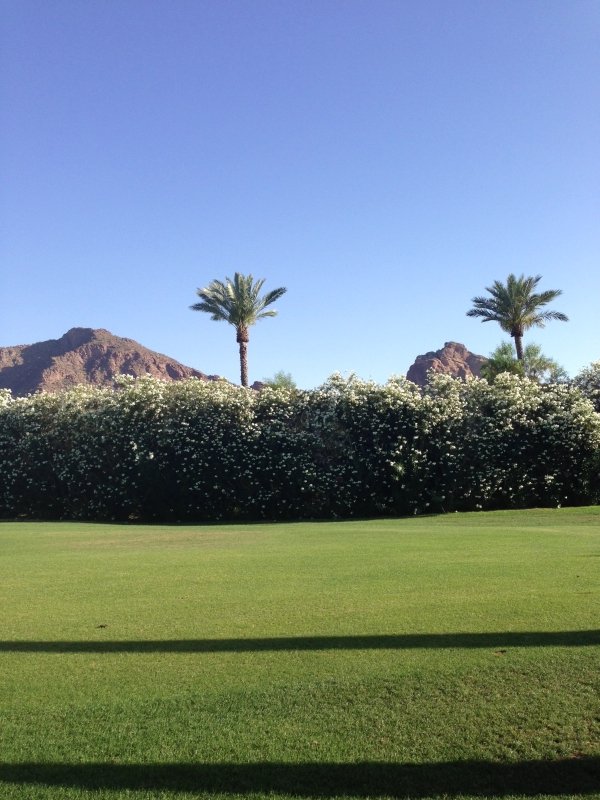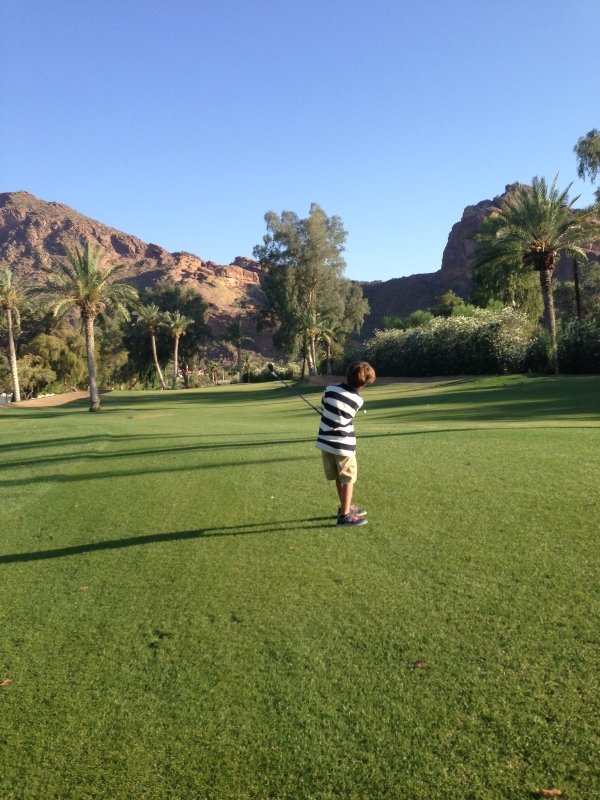 Redevelopment
The plans for the redevelopment of the resort itself look impressive. There has been quite  journey between the developers, planning, the mayor etc. You can read the full published documentation history on the towns website.
It sounds like the process is nearing an end. With all the rezoning and planning elements coming together. It will be create to see an active resort and hotel there again. The rendering below sure looks cool.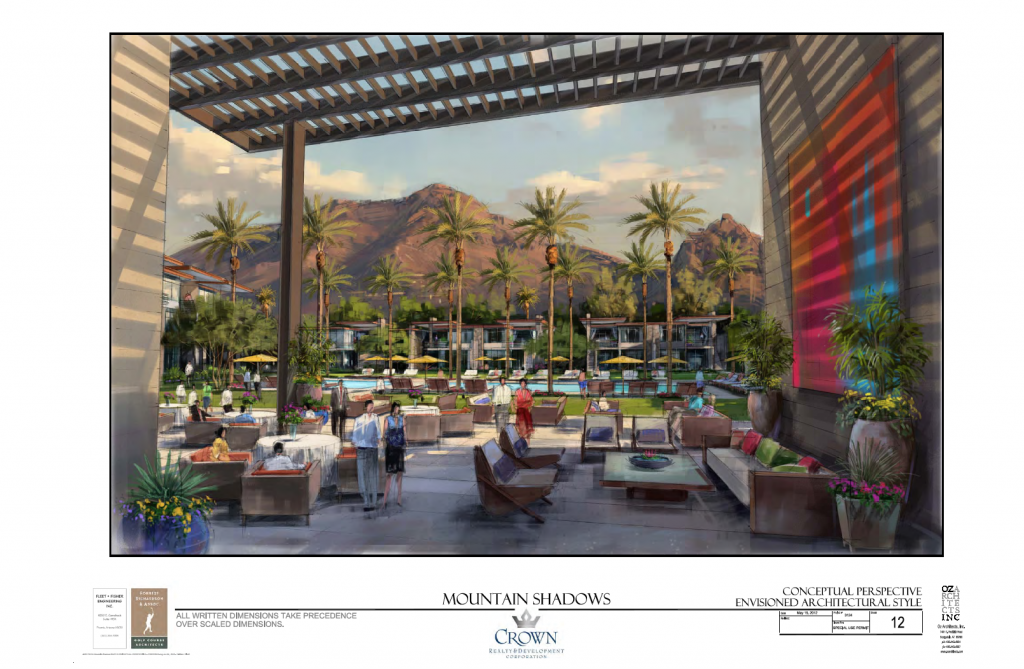 In the lobby of the Camelback Inn there are photo's from the 30's, 40's and 50's of how the place looked and the famous visitors. I had never seen pictures of Mountain Shadows in it's heyday before though. In the developers proposal I discovered this one, looks like it was a great and happening place back in the day.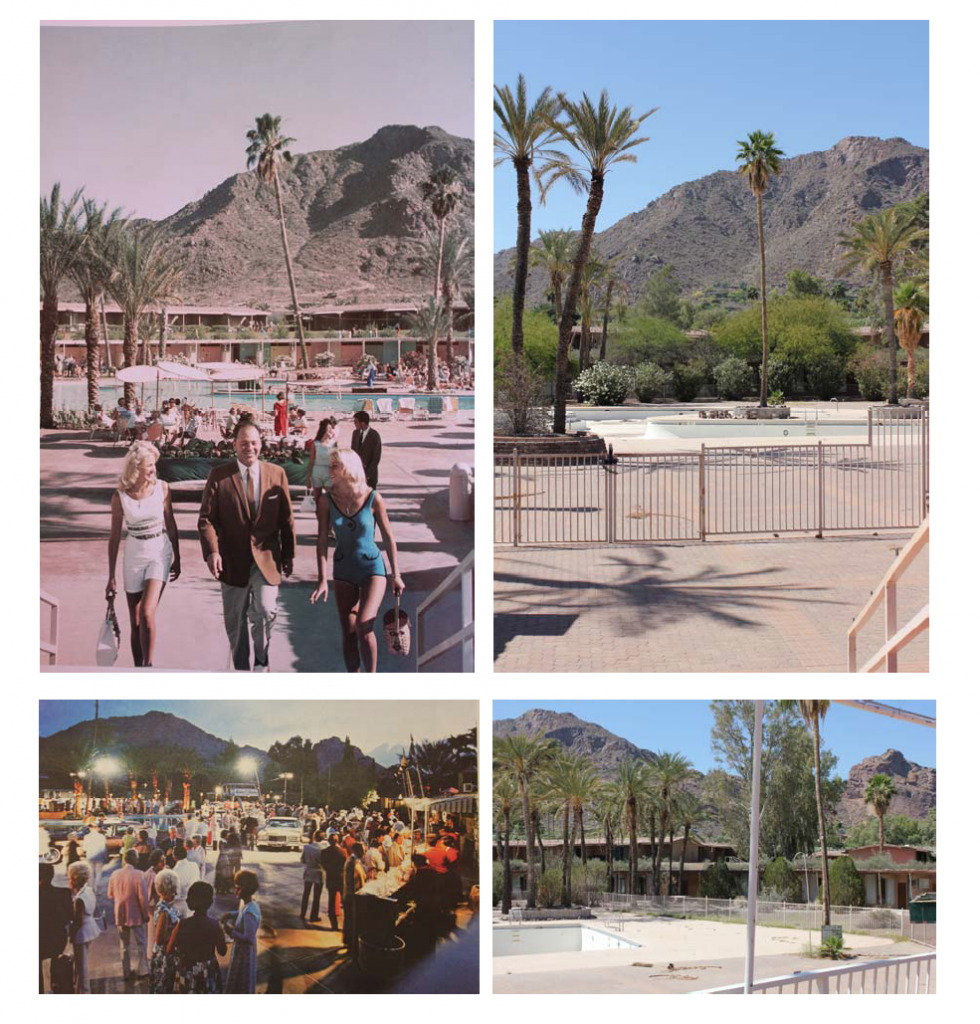 Mountain Shadows, Paradise Valley Homes For Sale
Surely the value of the single family homes in Mountain Shadows have been affected by the closure of the resort and the planning issues that have come from it's proposed redevelopment. Once the resort is back to it's best there could be a nice rise in value for these homes. Maybe there's some good buys right now.
[idx-listings tract="Mountain Shadows West" statuses="1″ propertytypes="282″ orderby="Price" orderdir="ASC" count="10″ showlargerphotos="true"]