Yesterday was the first edition of my new monthly newsletter.
In it I mentioned my current iPad giveaway.
Posted this chart showing quite surprising rate of recovery in the median price of Scottsdale single family homes.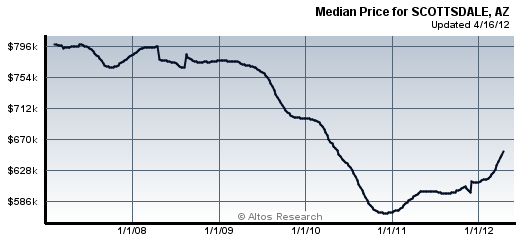 The last section of the newsletter was just a bit of uplifting fun. The video documentary of Caine's Arcade.
[vimeo width="640″ height="360″]http://vimeo.com/40000072[/vimeo]
If you want to receive the May copy of our newsletter make sure to sign up over here —>