I was living in New York City on September 11, 2001. I never worked in the World Trade Center although I did take a trading class there sometimes. None of us will ever forget that day.
Being remembered in Paradise Valley, Arizona with flags at half mast.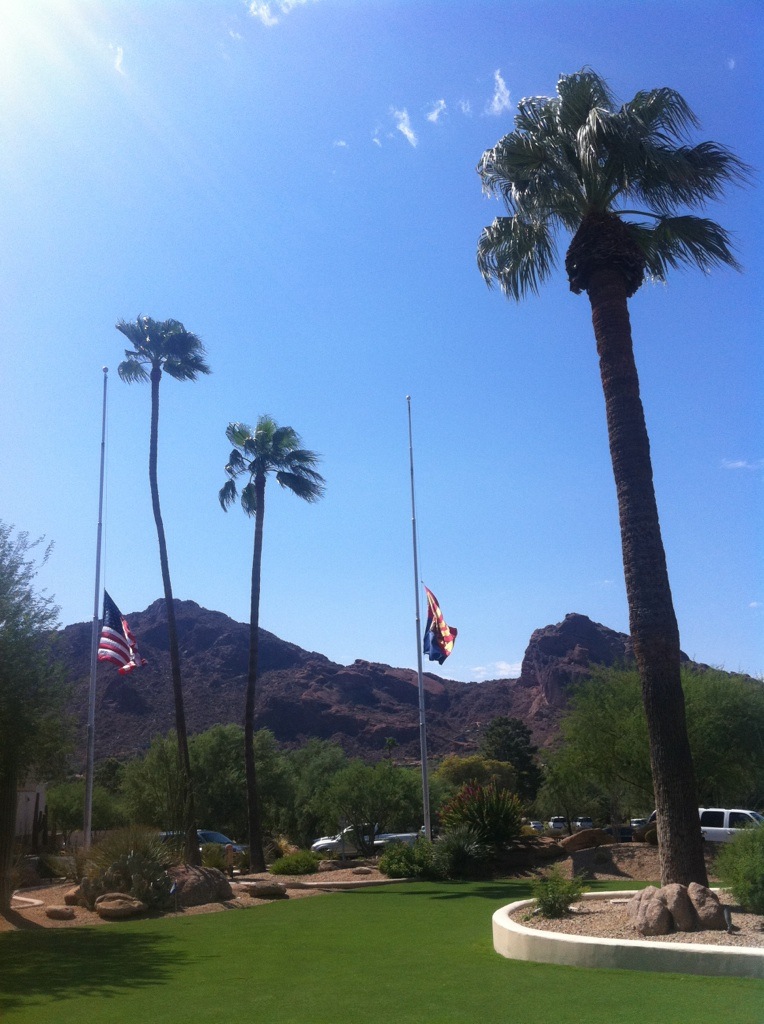 My sister sent me an iPhone picture she took of the USS New York cruising into the Hudson a couple of days ago. Made to include seven and a half tons of steel from the World Trade Center wreckage.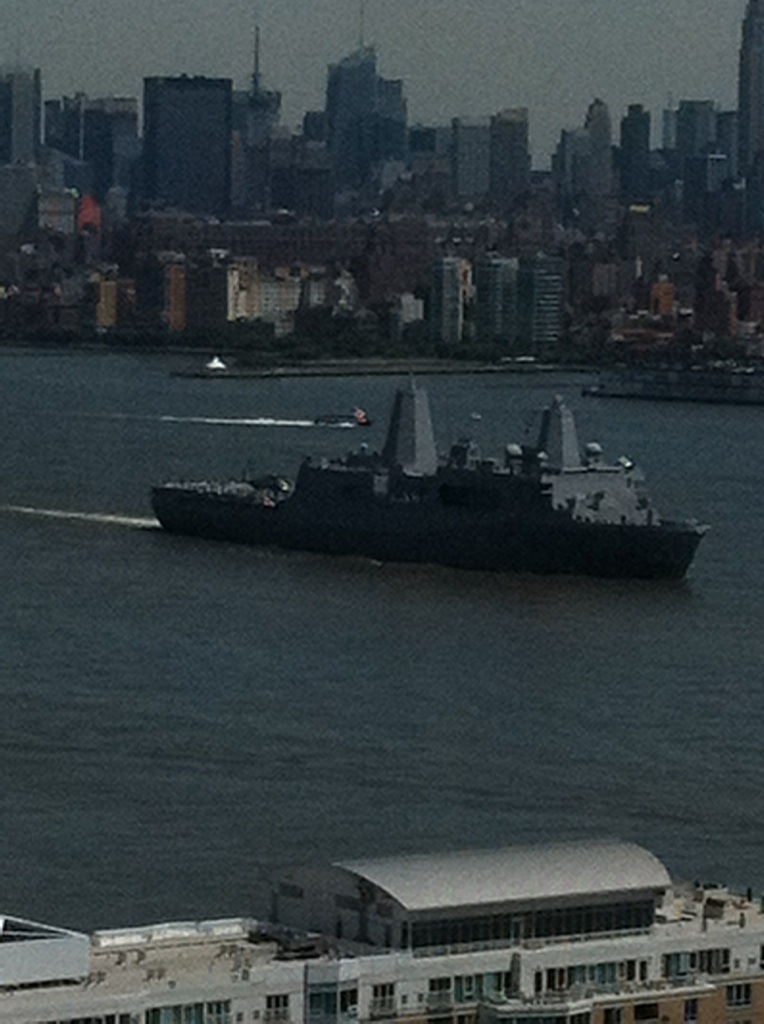 Finally we have rebirth. Looks like it's going to be a great addition to a great city. The video below is a commercial produced by the development company of the new World Trade Center. Looks like it's going to be an iconic addition to the skyline once more.
[youtube width="640″ height="390″]http://www.youtube.com/watch?v=JU5g3BdeWUA[/youtube]
Have a great day.