If you are a REALTOR or real estate agent even though it can get very busy at times it's always worthwhile to find time to increase your knowledge base. Industry journals, blogs, news sites are all a great source of information. But sometimes you should also make time to read a book. My favorites tend to be on branding and marketing but also anything to do with real estate.
Here's a mini review of some recent reading.
Activate Your Passion Create Your Career by Madison Hildebrand
I really enjoyed this book. Although it advertises itself as appropriate for moving into any new career I really think this book makes most sense to a new REALTOR.  The book is mainly an autobiographical account of Madison from Million Dollar listings early career as a real estate agent in the luxury ocean side town of Malibu. The passion in Madison's writing is evident and there's many simple tips and techniques to take on board.
It is a pretty short book but that makes it an easy read, and you can't really expect Madison to have too many stories and examples because he has been successful so quickly. You can purchase it on Amazon.
How to Make $100,000+ Your First Year as a Real Estate Agent by Darryl Davis
I get the feeling this book sells quite a lot of copies just based on the title alone. I'm sure it's a goal of a lot of new agents.  This book preaches pretty much everything I avoid as an agent. For example the main focus for new agents according to this book should be calling FSBO's and expired listings. Marketing directly to people who have told you they don't want your help, while I am sure it works, it's not not my style.
The Internet portion of this book is completely out of date.
Although the main points did not relate well to me and specifically dealing with luxury real estate in North Scottsdale there was still some good takeaways. I would not recommend the book though.
The 48 Laws of Power by Robert Greene
This book is nothing to do with real estate but yet is in some ways is everything to do with real estate. It discusses power, manipulation, deal making, positioning, personal branding and much more all with a historical journey of explanation. This book even comments on some of the darker ways to get and exert power, enables you to keep an eye open for the dirty tactics some people will use in life.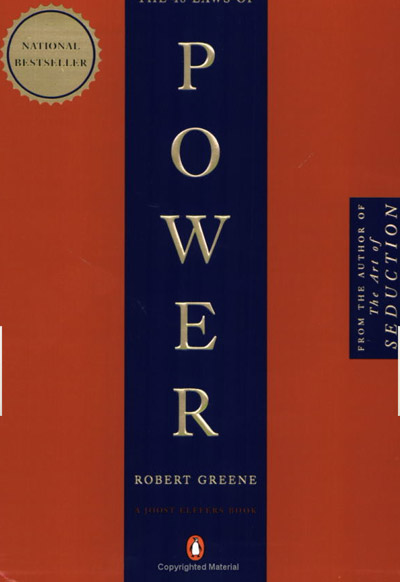 It's long and in some ways not exactly a page turner but its great to read one law at a time and then spend some time thinking about its relevance to you and your life and career. There is a concise version that might be more user friendly. A great book. You can purchase the book on Amazon.
The next book I am hoping to read is the classic Trump: The Art of the Deal by Donal J. Trump. I'm just hoping the publisher makes it available on Kindle for my iPad. I'm sure this book is a classic, you may of read it some time ago. Who can be interested in marketing, branding, real estate and deal making without admiring Donal Trump.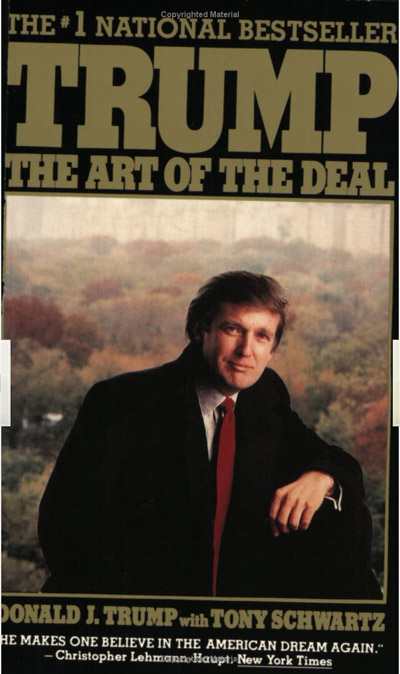 Published in 1989 long before Amazon.com and the rest of the Internet really existed I'm sure this book still has some valuable insights today.