This post has nothing to do with real estate and everything to do with unashamed self promotion 🙂
Last week I had the pleasure to be invited to lunch with the very beautiful Salma Hayek.
You may not know but in my spare time from being a REALTOR in Scottsdale and Paradise Valley with Russ Lyon Sotheby's I am also one of the world's top fashion and beauty bloggers.
Salma Hayek is launching a very extensive product line in conjunction with CVS pharmacy. The line Nuance has some great products and remains affordable. I'm not going to get too much into the specifics of the products on a real estate website but I would like to say Salma is very involved and passionate about the products and not just a talking head spokesperson. She was very nice and sincere at lunch.
Here's a few pictures I took at the lunch with my iPhone. Kudos to Salma for even allowing pictures, often the publicists and PR companies control all that kind of thing.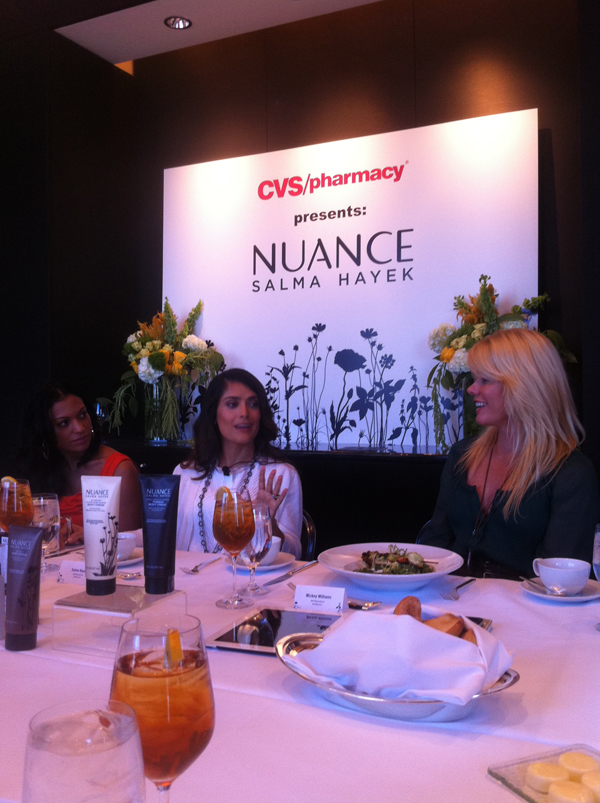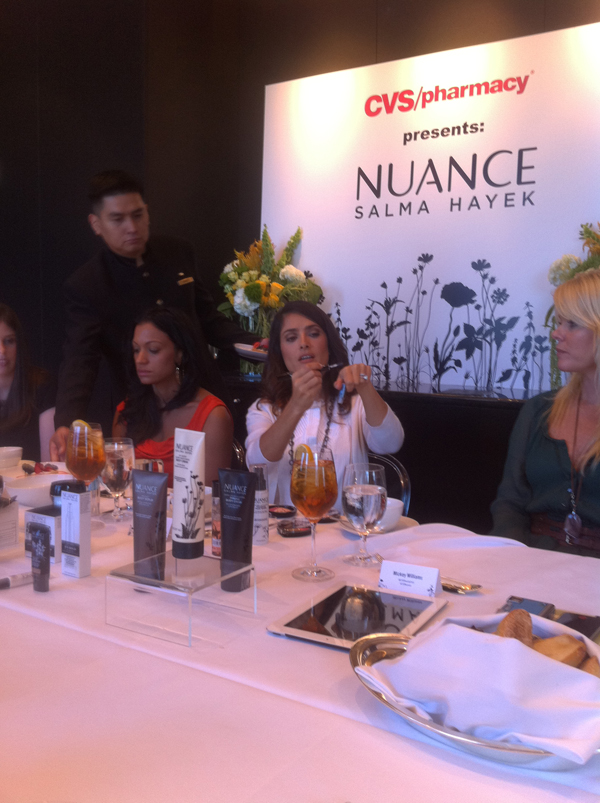 Anyways it was a great trip to NYC and a really fun lunch with Salma Hayek but it's back to HOA addendums and Pool Safety Notices now.
 ***Disclaimer***
My New York trip was fully paid for by CVS pharmacy.