Sometimes you come across an article or blog post that you just have to share. Today Veranda magazine provided just such a feature, about the new design for J Lo's California residence.
The designer, Michelle Workman, looks to have done an outstanding job judging by the pictures.
"Jennifer and I wanted elegance, but we didn't want it to look stuffy or conservative or serious," says Workman. "We wanted it to be graceful, with just enough sparkle."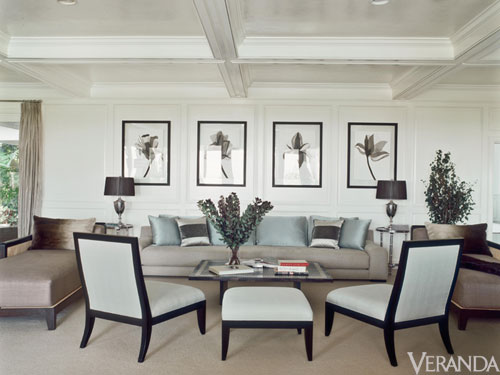 I love this living room design. What a great place to relax after a hard day judging American Idol.
To read the full article and see more pictures click here.