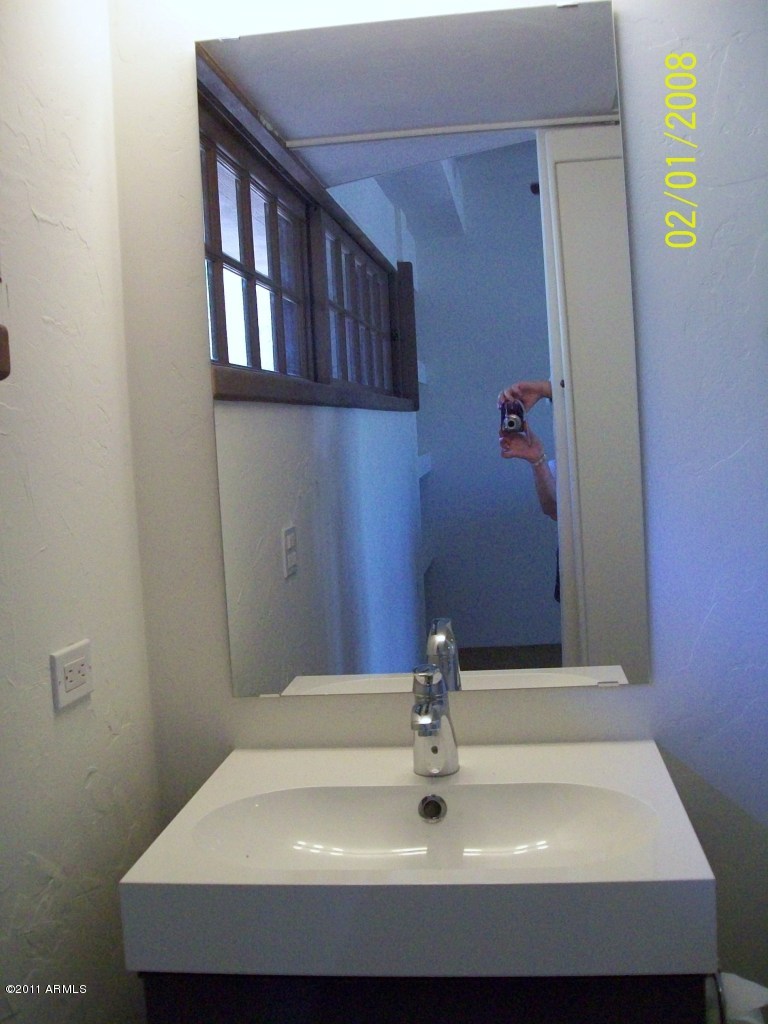 Well pretty much everything.
Spotted in the Arizona Multiple Listing Service this morning.
Floating hands.
Watermark showing the picture was taken in 2008.
Bad Lighting.
Bad angle.
Demand Great Photo's From Your Agent
Imagine walking on to the lot of a Mercedes or Porsche dealership and being handed a brochure with a badly taken image of a poorly lit car in the rain. Not going to happen.
If you have a property for sale or rent currently check out the pictures being used to market it. If they suck, ask the agent to have them re-taken by a professional.
Remember great real estate photo's sell homes faster and for more money.