Carefree is a relatively small in size but it has some beautiful and luxurious real estate.
I screen capped some data from Trulia today which shows price trends for the last 12 months.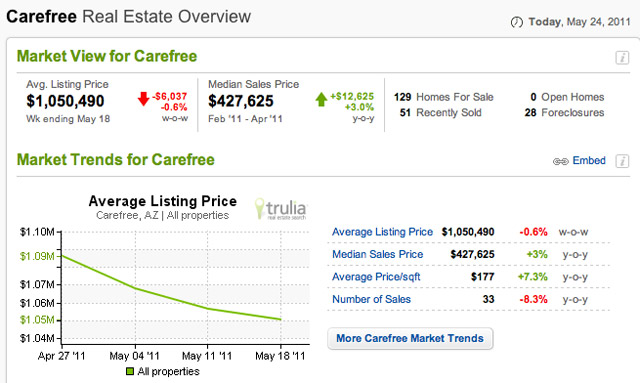 Interestingly only 33 homes have sold in that period, one of which being the home I sold in 7 days.
There are some great priced luxury homes on the market right now in Carefree. There 's still a chance to pick up a bargain. Check the 10 most expensive properties for sale below and if you would like to view any just let me know.
Ten Most Expensive Homes For Sale in Carefree, AZ.
[idx-listings city="Carefree" orderby="Price" orderdir="DESC" count="10″ showlargerphotos="true"]