Phoenix Art Museum at a Glance. Location 1625 N. Central Avenue, Phoenix, AZ 85004 1685. Year Opened 1959. Square footage 285,000 square feet. Hours Wednesday 10 a.m. to 9 p.m., Thursday through Saturday, 10 a.m. to 5 p.m., Sunday Noon to 5 p.m. The Museum is closed Mondays, Tuesdays and major holidays.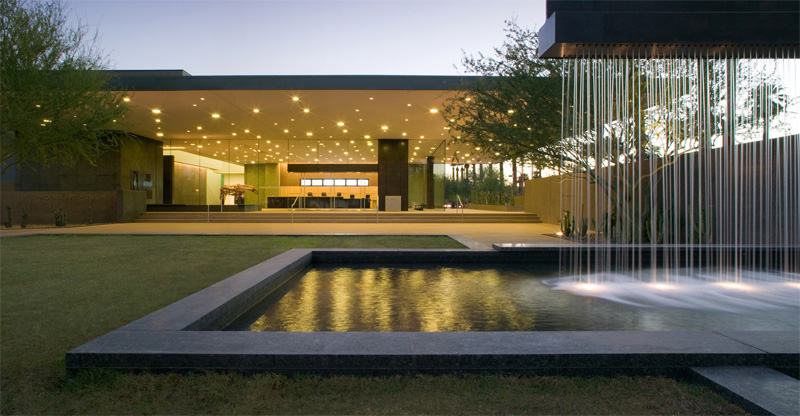 Admission $10 adults; $8 senior citizens (65+) and full-time students with ID; $4 children ages 6 to 17; Children under 6 and Phoenix Art Museum Members receive free admission.
The Museum offers free general admission for everyone on Wednesday evenings from 3 p.m. to 9 p.m., and First Fridays from 6 p.m. to 10 p.m. Some exhibitions have special admission fees.
Visitors & Membership. Museum attendance in 2009 was 200,689 and an additional 27,513 were served through the Museum's outreach programs. An average of 12,000 Member households enjoy Museum privileges, such as free admission, special previews and discounts in The Museum Store and Arcadia Farms at Phoenix Art Museum.
The Collection. Phoenix Art Museum's vast collection includes more than 18,000 works of American, Asian, European, modern and contemporary, Latin American, Western American art and fashion design. In 2006, the Museum and the Center for Creative Photography in Tucson entered a highly innovative collaboration to bring some of the world's finest photography to Phoenix Art Museum. Permanently on display are the Thorne Miniature Rooms of historic interiors and a collection of works by renowned Arizona artist and Phoenix Art Museum founder, Philip C. Curtis.
Unique Attractions. PhxArtKids, a hands-on, interactive gallery, provides new ways of understanding works of art in the Museum's collection and offers fun activities for families and children. Encompassing more than an acre, Dorrance Sculpture Garden is a spectacular urban oasis complete with more than 100 mature trees, manicured lawns and 10 sculptures.
Amenities. Located inside the Museum, Arcadia Farms at Phoenix Art Museum features casual fare made from healthy sustainable foods and local organic produce in a sophisticated setting. The Museum Store, voted one of the best places to buy a gift by the Phoenix New Times, features books, cards, gifts and jewelry. Museum amenities include a free bilingual MP3 audioguide to the collection available in both English and Spanish, and over 75,000 titles housed in the Museum's Art Research Library. The Museum does offer its facilities for rental to private organizations.