With technology moving so fast I am a REALTOR that strongly believes in trying to stay with the times.
Here are some of the tools I am using at the moment to make my life as a real estate agent in North Scottsdale just a bit easier.
1. Highrise: Every good real estate agent needs a good contact management system, in my opinion Highrise is a great one.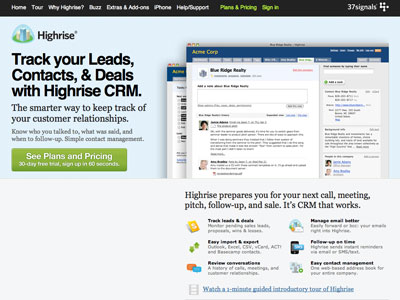 37signals is an excellent software company and highrise just works as a way to not only track who your contacts are but also to log every interaction you've had with them. It also acts a a contact specific task manager and can text you via sms on when exactly to follow up. Get it at www.highrisehq.com
2. Evernote: Need help remembering whats on your to do list? Evernote is a "To Do" list app that goes everywhere with me.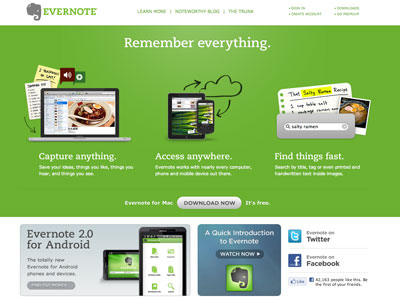 It's on my iPhone as an app and it's on my Mac Book Pro while I'm at an open house and its on my iMac at my office. Because it's also available online at www.evernote.com I can also access from anyone else's computer. Your to do list is always sync'd and the best news of all is its free! To do list handled.
3. Ledgerble: Being a REALTOR is being your own small business, the quicker new agents grasp this the better. So therefore you are going to need Small Business Accounting Software to help you keep track of all those expenses.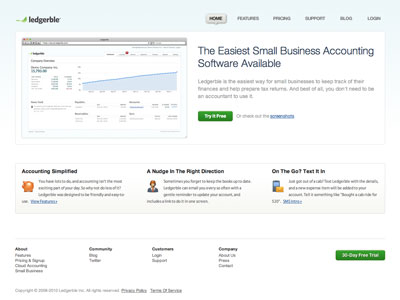 Ledgerble is my favorite software to use for business accounting because it is so simple to use and I like that I can access it from anywhere as long as I am online.
(Disclaimer: I am a bit biased on this because my husband is one of the owners, but trust me it is really good!)
4. WordPress: Some of you might know me as the blogger behind www.talkingmakeup.com one of the world's top fashion and beauty blogs. Well that site is powered by the amazing blogging software wordpress.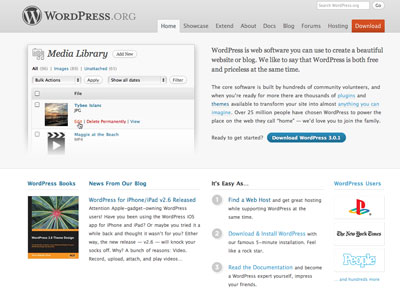 When I started as a Real Estate agent in North Scottsdale I knew I also wanted to utilize the power of WordPress. It's a great way to write, populate your site with interesting content. It keeps everything perfectly organized, you can allow discussion on your articles and search engines love it. If you are a REALTOR and you are not blogging you might be missing out on a great way to connect with current and potential clients.
And just one more for fun!
5: Pandora: As I'm finding out a career in real estate means a lot of driving! Sometimes alone and sometimes with clients in the car. Pandora internet radio is the perfect accompaniment.
I have an iPhone adapter in my shiny Mercedes C300 and when I plug in my phone and set it to Pandora I get targeted music with very few ads all for free! My favorite channels are based on Hung up by Madonna for some great pop and a Tiesto channel for relaxing trance music.
I hope you find this list of Web 2.0 productivity tools, app's and software useful and give them all a go, everything is either free or has a free trial. Don't forget all you REALTOR's should be on Facebook and Twitter too, but that's a separate post.