One of the reasons I love living in Scottsdale Arizona is dining outdoors in early November and the weather is just perfect. I also love fine dining in North Scottsdale and the surrounding area and to discover cool places that I can't wait to go back to. My latest find is Cafe Bink in Carefree Arizona.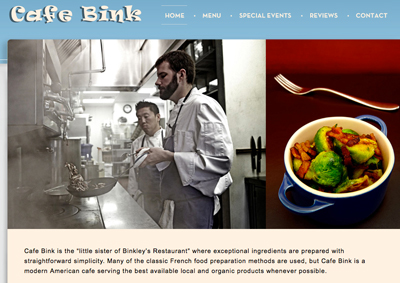 I had an amazing dinner and all the dishes my family ordered were expectational. Cafe Bink is sister to Binkley's Restaurant with renowned chef Kevin Binkley. It is a modern American cafe serving the best available local and organic products whenever possible. OK, let's go back to what Marta Walsh ordered: French Soup and Amy's Bolognese with creamy polenta and garlic bread, OMG delish! Very much comfort food and looking forward to going back. I judge a restaurant by how well they prepare the simplest things like bread, and I must say, Cafe Bink serves yummy fresh bread which you can eat with olive oil and balsamic vinegar. I can see why the place was full of "snowbirds" enjoying not only the beautiful real estate but also the good quality of life Scottsdale, North Scottsdale, and Carefree can offer.
Outdoor Seating: yes. Lunch, Dinner. Alcohol: Full Bar.
Address:
36889 N Tom Darlington Dr
Carefree, AZ 85377